With Kathryn Beet & Hali Schwartz
June 16 – 23, 2018
THIS RETREAT IS FULL.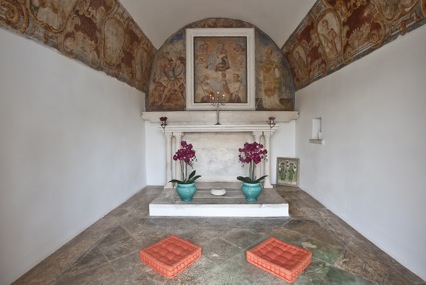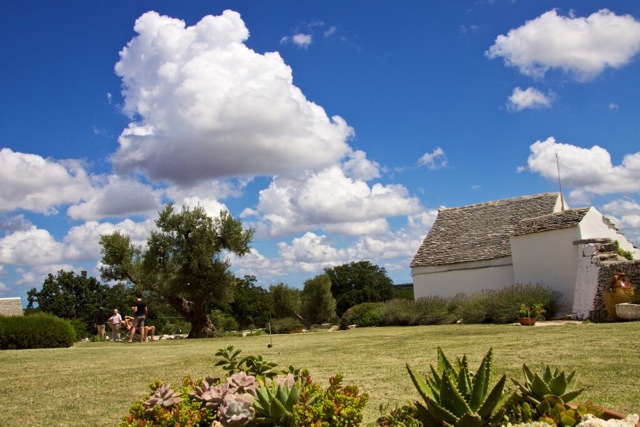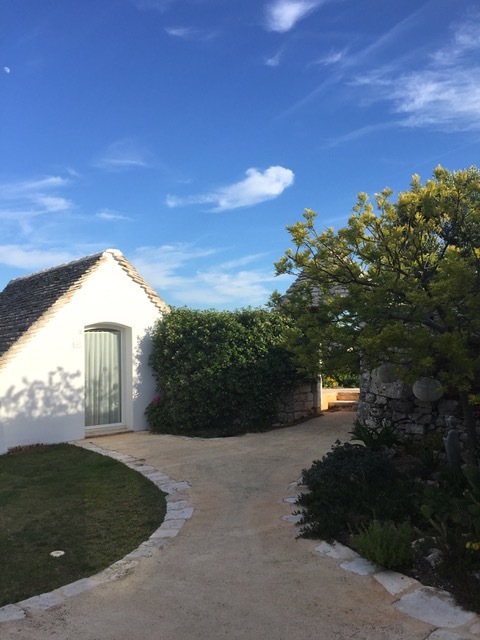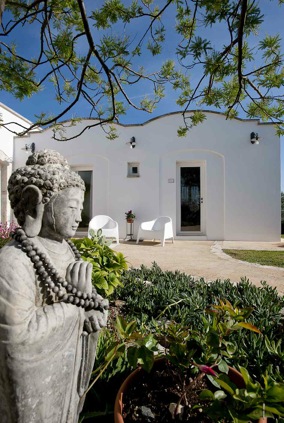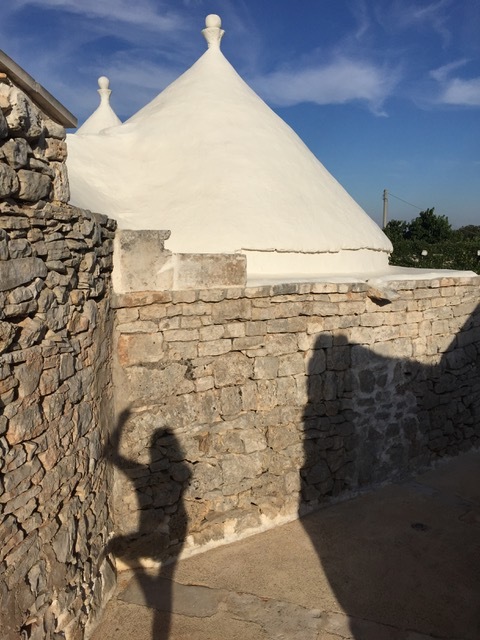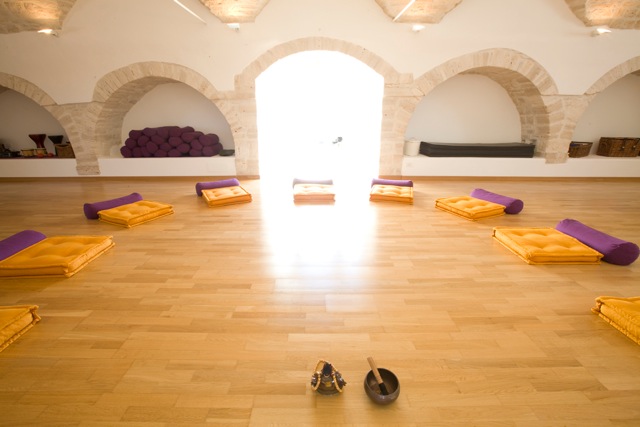 La Rosa Dei Venti is an exquisite yoga venue in Puglia, Italy. The 16th century masseria (farmhouse) has been elegantly restored in a way that the old Apulian style meets contemporary chic. The cool, white stone building makes it a perfect temperature even under the hot Italian sun. The stylish rooms are extremely comfortable and the traditional Italian cuisine is mouth-wateringly divine. This magical spot in the Itria Valley is secluded in the countryside dotted with the traditional small white conical buildings - trullis. Martina Franca is nearby with its charming cobbled streets, markets, Italian coffee and ice cream. La Rosa Dei Venti is the ultimate yoga destination.
We will spend the week deepening our Yoga practice, chilling by the pool, relaxing with a massage, sharing delicious meals, cycling the rolling hills and swimming in the sea. Two yoga classes daily, adapted to the unique needs of each guest, make this week suitable for students of all abilities. Practice a therapeutic fusion of Classical and Contemporary approaches to all aspects of the practice of Yoga with two senior teachers and get to the spiritual heart of the practice.
The Yoga
Kathryn and Hali have been practicing and teaching Yoga for over 50 years between them and training Yoga teachers together for 20. Creativity, laughter, physical and philosophical inquiry and deep healing abound with this fun pair. This week will be about being together, enjoying delicious food, friendly company, and deeply therapeutic practices twice daily, aimed at amplifying the entire experience in beautiful Southern Italy. Through our combined classical and contemporary approaches, and working with the unique needs of individuals, we will explore appropriately placed Restorative Yoga, conscious core work, Therapeutic Vinyasa, Yin, Meditation and Pranayama to recover energy fluidity, lightness and joy, creating a deep sense of clarity and wellbeing. The evening class will include a discourse on yoga philosophy, chanting, and meditation.
The Venue
La Rosa Dei Venti is an exquisite 15-hectare property situated on a small hillock in the heart of the Itria Valley in the heel of Italy's boot. The landscape is rural and dotted with UNESCO preserved traditional farmhouses and trullis, and beautiful olive trees and vineyards divided by pretty dry-stone walls. The grounds contain lovely gardens, a swimming pool, a secret forest, and a tiny church. There is plenty of space to walk and be free.
All rooms are ensuite with shower, toilet and basin. Each room is a different shape and unique in its own way; some of them are built into the conical trullis. Furnishings and fabrics complement the building and create a calm and very comfortable environment.
Vegetarian meals are cooked to an excellent standard using fresh produce from the garden and local markets. You will sample some of the traditional recipes of Puglia. If you have dietary requirements please notify us at the time of booking and we will do our best to accommodate.
A variety of body therapies and healing treatments are offered at reasonable rates. Advance notice of interest is preferable and sessions should be booked at the beginning of the week.
Accommodation Fees
Shared Room……$1895
Single Room…..$2395
Getting There
La Rosa Dei Venti is 40 minutes from Brindisi International Airport and one hour from Bari International airport. Jenn Collins, our travel agent, is happy to book your flight and ensure that you arrive in time to share the taxi to the venue.
Booking
A $500 non-refundable deposit is required at the time of booking.
Please email haliyog@gmail.com to arrange your deposit payment.
Balance due: March 26, 2018
All subsequent payments and travel arrangements will be handled by:
Jenn Collins – TravelOnly*
Phone: (416) 801-2755
Email: jcollins@travelonly.com
Head Office: 325 West Street, Bldg A, Suite 202 Brantford, Ontario N3R 3V6
We highly recommend cancellation insurance as all payments are non refundable.
Medical insurance is required.
*TravelOnly customer funds are protected in Ontario by TICO 4316071
Cancellation Fees
Prior to March 26…$500 deposit
Prior to May 14… 50% of total cost less deposit
After May 14……..100% of total cost
(Airfare and land transfers not included)